Carmageddon Reincarnation has had many complaints, some of them have been fixed or parrtially addressed (such as the optimization and performance issues), other issues are being tweaked or discussed (the damage balacing, I guess), and some of them which are related to the content and have not been as discussed as the other ones.
One of the most common complaints I have come accross are the levels. People mentioned that, as big and crowded with peds as they are, they feel they are "empty". Others have mentioned that they feel "sterile", unless the first Carma, where the environment felt unique and rich.
After hearing of this "levels feel sterile" complaint. the first thing that popped in my mind was the mist or fog that you can find in the first Carmageddon. We all know that this fog was there in order to render objects at a fixed distance for performance purposes. But to me, it gave the game a very unique, twisted, suerral and gloomy mood. It felt part of the world Stainless had crafted for Carmageddon, and in my opinion, it made the levels more atmospheric and rich.
Could this fog be added back to Carmageddon Reincarnation using modern (or old) rendering techniques? Just to see if it would make the levels more interesting and as atmospheric as they used to be in the original Carmageddon.
I decided to use my MAD SKILLZ in photoshop and do a mock-up of what would C:R look like if we added some fog into it. Hereby I present you with the ©Psyrgery smudge-fest crappy photoshop fog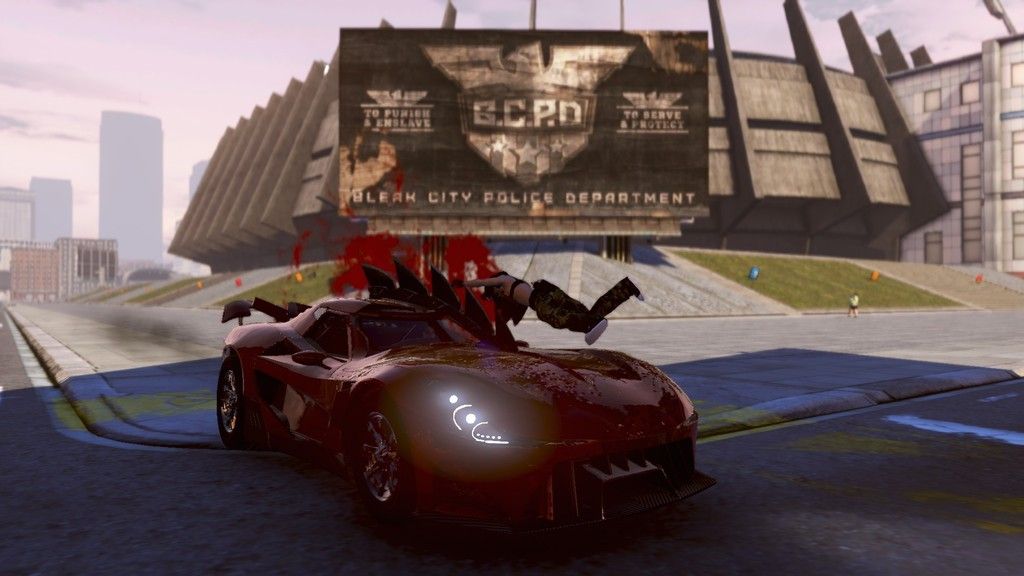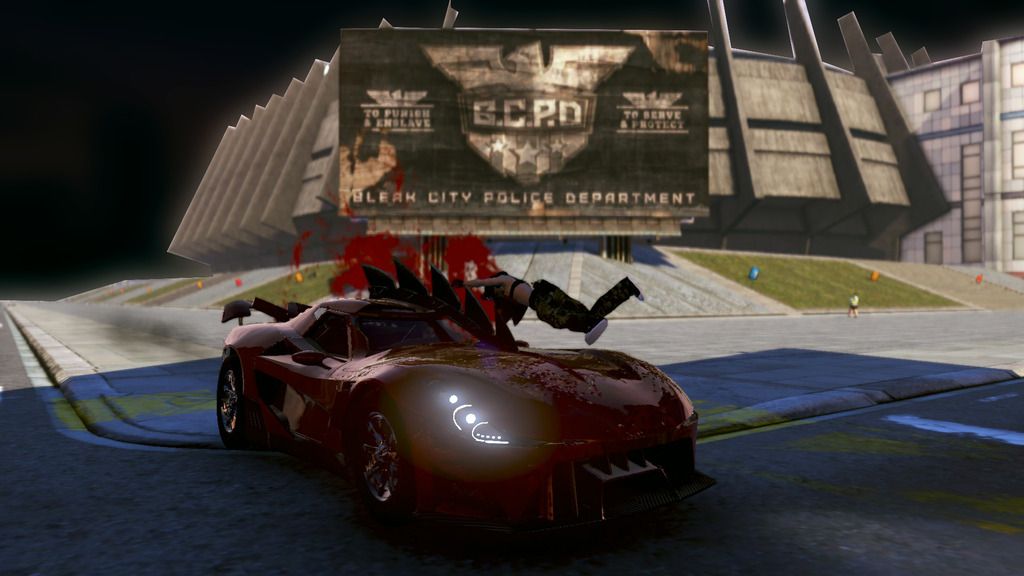 In the first Carmageddon the fog was white, grey or black. I decided to use black because it was the easiest way to hide any crappy messup I could drop onto the picture.