As is probably obvious from the 32 player lobby mod I released, I've been messing with modding the UI lately to see what I can do with it so I figured I'd make a thread to dump what I've been messing with in.
One of the gripes people have about freeplay is the game not picking mod cars to fill the grid. I've fixed that now: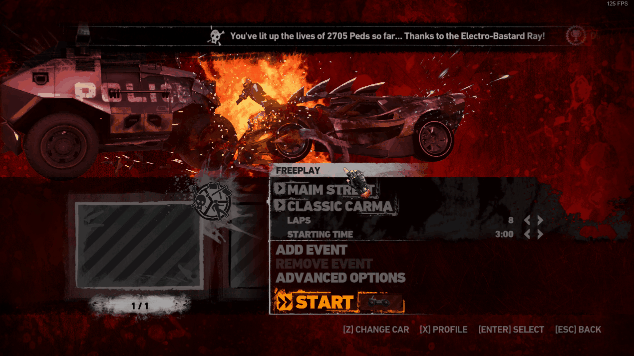 A fairly simple change allowed it to fill the grid with any car in the game, including cop cars and (if running in carmodgeddon) mod cars. I've also been messing with enabling Career mode in CarMODgeddon with the goal of letting people use mod cars in career, as for some reason people want to do that instead of playing them in freeplay mode.